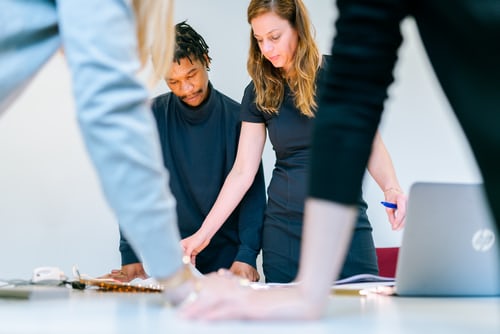 Outsourced IT support technicians have the technological muscle and the expertise to transform your operations and double the return on your investments. If you are tired of high costs and downtimes, let's evaluate the value of outsourcing your information technology needs.
The Cost-Cutting Advantage of an Outsourced IT Support Technician
Maintaining the required number of in-house IT technicians can run your business into crushing costs. Outsourcing an IT support technician helps to keep your team lean and avoid hiring costs, training costs, payroll costs, and benefits. An outsourced IT technician has superior experience and won't need very much training other than understanding how your business operates.
According to Payscale.com, payroll costs for an experienced IT technician is about $65,000/year plus the cost associated with benefits, hiring, and training. When it comes to outsourced IT support, costs depend on your actual business needs. The average cost of outsourced IT support for an SMB is between $1000 and $2500 per month. With this alone, you're looking at saving anywhere between $30,000 to $53,000.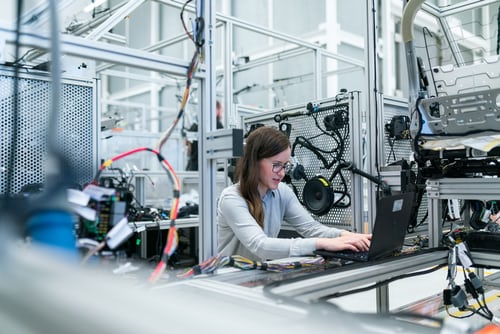 Top Expertise on a Budget
Our outsourced IT technicians have a higher knowledge base since they are dedicated to their field day in and day out. We have worked with numerous clients in a variety of industries and have the experience to solve most of your business challenges cost-effectively. Our people are agile and possess the skills and tools to ensure we can provide the top level service to all of our clients.
Most in-house IT teams have a limited number of skills and average experience. It's because highly skilled and experienced internal IT experts come at a steeper price. Our outsourced IT specialists can deliver quality services at an affordable rate. We can help you maintain industry standards, meet customer demands, and achieve compliance without busting your budget.
Short Time Needs versus Long Term Strategies
Break-fix IT can choke your growth if that is everything that you focus on. A report by CIO shows that across industries, businesses spend 70% of their budgets on break-fix issues. That turns your IT support into a reactive operation as opposed to being proactive and maintenance focused. Inadequate maintenance, in turn, leads to future issues and higher costs. Working with an outsourced IT support technician can break this vicious cycle.
Our technology experts will solve your current customer issues, leaving time for your internal teams to focus on strategy. That may include employee training, attaining cybersecurity compliance, or modernization. The result is an all-round ecosystem that achieves higher performance and reduces costs.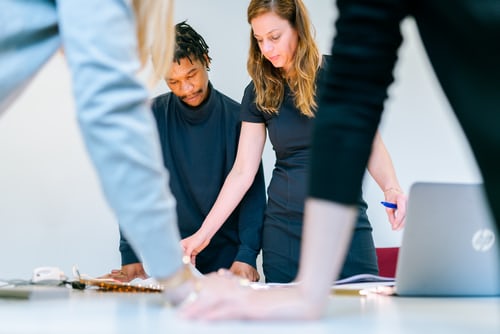 Scalable versus Limited IT Management
Not all businesses have internal IT experts that they can rely on for network administration, incidence response, cloud migration, regulatory compliance, and other managed IT services. Working with an IT support technician allows you peace of mind knowing that you can ask for such an expanded scope of services whenever the need arises.
Our IT professionals have the knowledge and resources to provide managed services at the speed of business. These services can help you focus on your core business needs while still achieving timely and cost-effective migration, regulatory compliance, and smoother system implementations.
Staying on the Cutting Edge of Technology
Sometimes, your budget or the skills and knowledge of your in-house IT team limit the type of technology that you can use to accelerate your business. Outsourced IT consultants from a reputable provider come with new capabilities that can help to automate and optimize the performance of your system.
Your employees and in-house IT teams can get access to these tools and new ways of doing things. They can benefit from shorter learning curves with regards to new systems, even as new capabilities give you a competitive edge in the market.
An Outsourced IT Support Technician Achieves Speedy Issue Resolution
Outsourcing IT support reduces ticket resolution time. Minimizing wait time for your employees and customers means increased productivity and steady revenue. These people are on call even in the middle of the night. There will always be someone watching over your IT infrastructure management to ensure that everything runs smoothly.
Patches are done on time as well as monitoring, risk audits, and backups run continuously. If something goes amiss, you can be confident that the technician will handle it before it escalates into a full data breach, for instance, or downtime.
Unburdened Managers Improve Possibilities for Growth
An outsourced information technology specialist, through 24/7 monitoring, helps your IT systems to run optimally. Your network will be fully available for your mission-critical business processes. Your marketing demand will have the technological support they need to ramp up sales.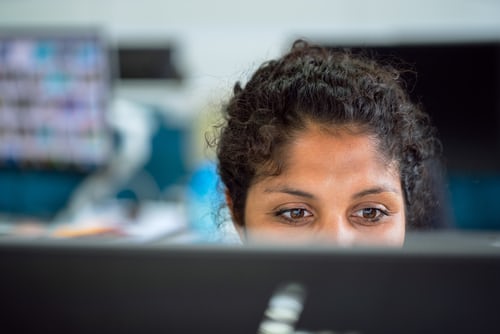 Your customer department will have their technical issues resolved before they spill over to customers while your accounting department will benefit from enhanced, secure, and transparent processes.
You, as the owner or manager, will have the time for core significant executive operations. You can focus on building the brand, strategizing for future goals, innovating, and expanding. Want to accomplish more with your IT resources? It is time to bring in an outsourced IT support technician.
At North Star, we don't just fix issues. We help to maximize your dollars. Contact us today to get started.