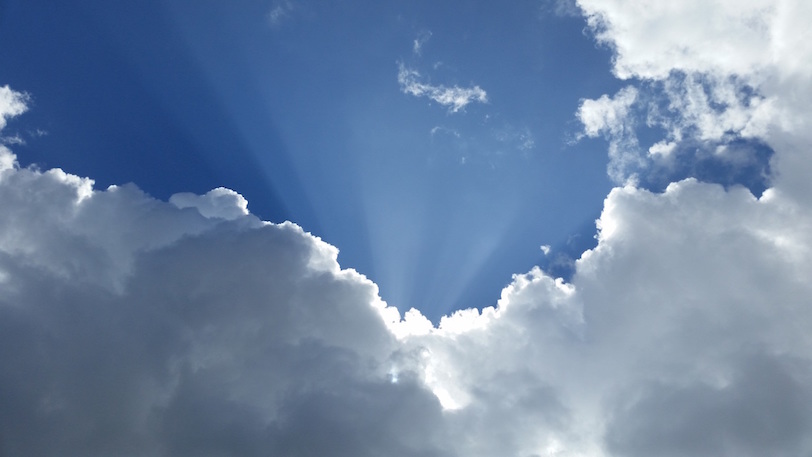 Since the emergence of 'the cloud', we've been involved with helping businesses of all sizes and requirements migrate their data, applications, emails, everything. In short – we've dealt with more clouds than Michael Fish.
But why are we different, and why migrate your data to the cloud in the first place?
Cloud migration is the process of partially or completely moving a company's data, digital assets and IT infrastructure into cloud based storage. Having all your vital information and files on a cloud means that your important stuff stays safe (from physical damage to your equipment AND digital attacks). It means you can offload the responsibility of keeping your data secure to someone else, and you can often enjoy much faster operating speeds in applications and accessing your important files.
But just like not all men are Leonardo DiCaprio, not all cloud services are the same. Here's why Northern Star offer the best cloud migration services in London:
We Have a Private Cloud
Our cloud servers are ours. No one elses. Some IT companies who offer cloud migration are actually using cloud servers that are shared with a bunch of other businesses and companies. This makes it harder for them to guarantee safety, unlike us. Our cloud storage is private, making it super-secure.
Cloud Storage Located in London
Some companies, even the larger ones, store their servers in other countries – often with less stringent security measures. This means that data can sometimes be less safe, and if there's a problem, these sneaky IT support companies are powerless to help. All of the servers we use for our cloud migration services are based in sunny old London, so we can quite literally leap into action in the unlikely event anything goes wrong.
Work with In-house IT
We can work with your in-house IT employees during the migration process, then once your data has been moved, we can also assist where required with developing strategic IT tasks for the business so you can get the most from your brand new data set up.
Dedicated Exchange
We use dedicated exchange servers to handle your email requirements. This means that instead of a cloud server that's dealing with multiple businesses' email needs, we use a single server per client, so your email service is dedicated to you only.
We Can Scale to Your Needs
Data is like a lot a mountain range. No, wait, genuinely it is. Data demand has peaks, troughs and a structure that can change over time (see, a mountain range), and to this end, we offer scalable, adaptable data storage.
This means you'll save money by paying for the level of capacity you need, which can be changed as your needs increase (you just won a huge job) or decrease (you've decided to downsize an area of the company). Cloud based systems mean that instead of investing in physical storage that you may not always need, you can simply adjust your useable depending on your exact demand and save on equipment that may only be useful on a temporary basis.
Interested in the cloud? That's great. Get in touch with our experts using this contact sheet or calling us on +44 (0) 800 319 6032.