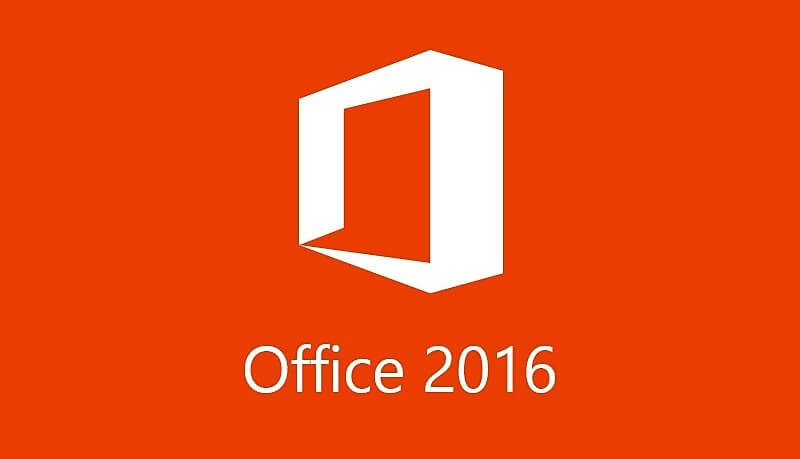 Microsoft has been slowly but surely polishing Office over the past few versions and Office 2016 proves why. Office 2016 is more or less tailored to make sharing easier across all of your platforms by expanding your collaboration options. We're here to discuss some of the top ten features of this new update:

1. Outlook Overhaul:
When adding an email attachment in Outlook 2016, you get the option to share a link to a file stored on your SharePoint, OneDrive or OneDrive for business account as well as the normal option to 'add a file'. Also, if you add an attachment from your OneDrive you can choose to share it as a normal attachment, an embedded attachment or cloud attachment.
2. Clutter:
Microsoft gives you more reinforcements when combatting against the torrent of emails you receive daily. Clutter is a tool that determines if a message you receive is low priority and if so moves it out of your inbox into a folder suitably named Clutter. Once the message has been moved you can see it in your clutter folder and decided if it doesn't belong in there. Once activated, clutter shows up on smartphones, tablets, online and desktop versions of Outlook 2016 but you do have the option to turn the feature off.
3. Work Groups via Outlook:
Despite not being able to decide on a final name- Microsoft has added 365 groups (AKA Outlook Desktop Groups or Office 365 Enterprise Mailboxes) to help facilitate collaboration. This feature in the desktop version of Outlook 2016 allows you to create and manage groups. From within Outlook you can: group notes on OneDrive, keep track of group activity and manage files and obtain conversation history.
4. Real Time Co-Editing:
Live co-editing can be exasperating if the interface doesn't make it clear who is editing what but this has been simplified in Word 2016. The real-time co-editing feature has been added into Office documents, it was previously made available online but this feature will now expand to Office 2016 applications starting with word. Microsoft has made plans to add this to other programs but there is no word on when this will be.
5. Tell Me query box:
Office rarely gets used to its full potential and a lot of the time it's because we don't know where half the tools are. To help you become more constructive in Office 2016, Microsoft has added a 'Tell Me' box that is placed in the centre of your program title bar. The feature opens a search box for you to type what you want to do and a mini-menu appears with tools which match what you're asking for. So if you want to figure out how to display your screen on a second monitor or put a watermark in a word document- you know where to go.
6. Built-in business intelligence:
Microsoft has added the feature 'Power Query' into the core of Excel 2016, so it no longer needs a separate download. The tool allows you to combine your own data with third-party data from within the program. This lessens the difficulty when it comes to discovering, combining and refining data across a variety of sources. As well as this, with Power Query you can import into Excel structured data from public data sources including Wikipedia tables and Data.gov. Then you can use built-in JSON parser to create data visualisations over big data and azure HDInsight.
7. Data Loss Protection:
Microsoft steps up on security in Office 2016 with tools to prevent data leakages and manage file permissions. Administrators can now enable and set Data Loss Protection policies for Word, Excel and PowerPoint: with the right management services on Windows you can choose whether a document can be copied, printed and forwarded or not. You can also stop it from being opened after an expiry date which you set without needing to download a separate app.
8. Revised Office menu options:
Office menus get an intellectual enhancement resulting in the ease of: saving, opening and browsing for files. In Word for example the Open and Save As tabs have been modernised to lessen confusion when trying to navigate where you want to save a file- be it locally or on your OneDrive.
Another menu update which you might particularly appreciate is within Outlook. When you go to add an attachment to an email, the attach file menu options now includes recent files, which consists of any Office documents which you have recently closed. This saves the annoying and sometimes time consuming step of having to look for that file you just closed and want to share.
9. Click-To-Run Features:
Microsoft have added management modifications to their already existing technology: click to-run. The feature which was designed to reduce the time required to download, install and run office products now allows for: better network traffic management(for deploying office in bandwidth constrained times), enhanced distribution management (tighter integration with ConfigMgr), flexible update management (for bugs, fixes and feature updates) and simplified activation management ( a new admin portal feature for device activation).
10. Make way for sway:
Sway allows you to drag and drop files, photos and videos from: Facebook, YouTube, your desktop or OneDrive onto a web browser, smartphone or tablet. With sway you can arrange your content in an engaging format which helps you communicate with others in an interesting way.
Microsoft proves that its Office suite is the optimal choice among its competitors as this latest upgrade provides a plethora of new features which are bound to be useful in your daily business life. Collaboration is simplified with features such as 'Real Time Co-Editing' and security is made even tighter with 'Data Loss Protection'.
For more information on upgrading to Office 2016 or for help with upgrading your systems. Contact Our Account Managers by email (info@northernstar.co.uk) or by telephone (+44 (0) 800 319 6032).