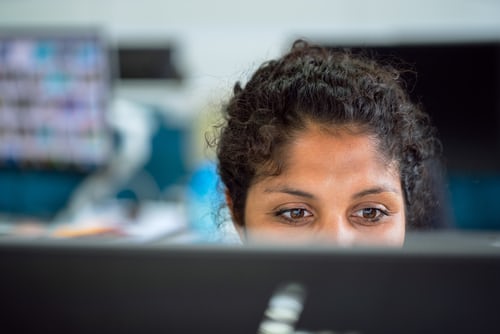 Every business can benefit from IT consulting like those offered by Northern Star. As a consulting firm, we will offer your business IT advise and strategies to help you meet your ultimate goal as a company.
In the digital age, the need for IT services and consulting has grown substantially. In fact, it has grown so much that where these two jobs may have once overlapped, they are now considered two completely separate career fields.
What is IT Consulting?
IT consultants offer a specific service provided to businesses and corporations that require the incorporation of tech into their overall business strategy. A consulting firm will offer the expertise and insight into the IT market that businesses need in order to make the right decisions. In short, an IT consultant can help business owners devise strategies and plans that will help that business reach its goal.
For instance, typically, a business will hire an IT consulting firm when facing major tech concerns. The firm will listen to the client's concerns and hear information about the business itself and its operations.
From there, a team of tech consultants will put together a strategy and plan of action. Their goal is to offer a usable solution that addresses the client's concerns. Throughout the process, a client has a clear role in influencing specific elements of the action plan.
What are IT Services?
IT services reside in the same field as IT consultants. However, IT services tend to offer less control over the method of fixing an issue. In other words, a client does not have a say in the way things are handled. This is because the IT firm has certain protocols it must follow.
In simpler terms, let's say a business has significant issues running Microsoft Windows Ten on their computers and requires assistance. Microsoft will send out its own technicians. Those technicians will perform certain diagnostics and repairs based on the company's (Microsoft's) specifications. The client usually has no say in the way things are handled.
Differences Between IT Services and IT Consulting
While both IT services and IT consultants reside in the same career field, they can be considered two separate jobs entirely. The primary difference between these two jobs is that one (IT consulting) revolves around what the client wants and expects. On the other hand, IT services are rendered through preset protocols that a client has no say over.
Are you are searching for someone to offer you advice and on how to prevent network-wide cybersecurity issues? If so, then an IT consulting firm like Northern Star is whom you should call.
Conversely, if your company is dealing with technical problems related to software or hardware made by a specific company, their IT services will likely resolve the issue on their terms.
Choose Northern Star as Your IT Consulting Firm
Northern Star has been in the business of offering reliable consulting services for many years. If you require an IT consulting firm's services, don't hesitate to give Northern Star a call. We give you usable strategies and action plans that help you prevent IT issues and protect your company.