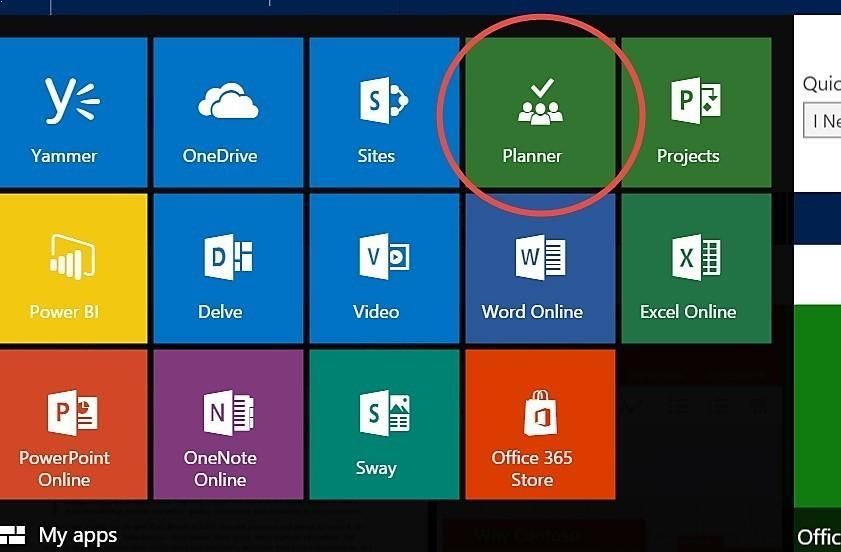 Office 365 Planner is a planning application produced by Microsoft. This visual approach to organising allows you to create plans, assign tasks, share files and receive updates. Although Office 365 Planner is only available to those on the first release program, those using Office 365 Business Essentials and Office 365 Business premium (plus a few others) should be eligible to use the product when it is publicly released. We're going to examine elements of Office 365 Planner which make it an ace tool.
INTEGRATION
Integrating Office 365 Planner with other 365 services is what separates it from other project management tools. It integrates with services such as Office 365 Groups and SharePoint. A new Office 365 Group is automatically set up when a new plan is produced. Word, Excel and PowerPoint documents can be attached to cards and will automatically be  saved to SharePoint Online. You can then edit documents offline and apply compliance and security policies etc. OneNote is also incorporated into Office 365 Planner – a new Notebook is generated for each plan you create. This means that team members can easily share and record ideas with each other.
BOARDS
Microsoft are really emphasising the visual aspect of their product. Each plan you create has its own 'board' and within each board, each task is manifested into a card which can include deadlines, conversations, attachments and categories associated with it. So that you can identify a card straight away, each card can automatically have a rich image preview once pictures or documents are attached to it.
BUCKETS
Buckets are customisable containers in which cards are organised into, you can place as many cards as you like into a buckets and these can be ordered and tagged with coloured labels. You can also have as many buckets as you want within a plan as well.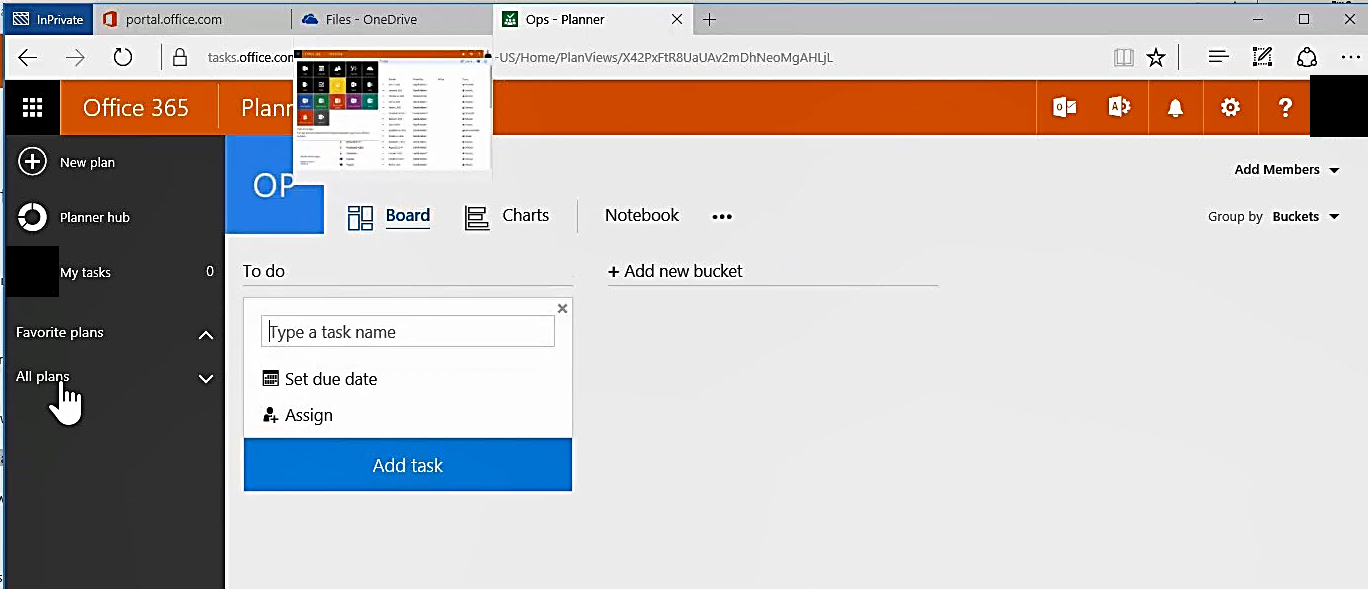 THE HUB
The hub component in Office 365 Planner lets you track the overall progress of all of your plans and the 'My tasks' element lets you filter down to see just what you need to do across every plan.

CHARTS VIEW
The Charts feature includes, an array of interactive charts designed to show people's progress against deadlines. The red section on the charts show which part of a plan are behind time. The Board can then be used to rebalance work across the team. A simple glimpse of the charts view will tell you all you need to know about how tasks are progressing- so everyone can remain on the same page.

Office 365 Planner is a highly versatile gadget, its expansive tool belt will give project management tools such as Trello and Basecamp a run for their money. Office 365 Planner is not intended to be heavy-duty like Microsoft Project, which is still the ideal tool to use for large or complex projects. But it is designed to be a powerful organisational tool and once all of the tweaks have been made after customer feedback has been given- the functionality of this tool could become quite impressive.